The Language of Parenting
By David M. Frees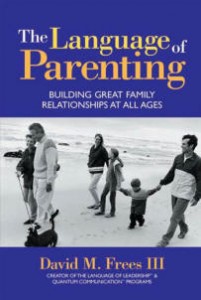 The Language of Parenting is a compelling, interesting and entertaining review of communication skills designed to improve family relationships at all ages.
This book was designed to help parents:
Understand how to apply proven communications techniques to help children become healthier, happier, and more confident problem solvers and learners
Improve their relationships with their adult children and grandchildren
Discover new techniques for helping children to overcome their perceived limitations
Learn the secrets of leaving fear behind and entering the world of parenting with confidence and certainty
Get Your Copy
Einstein's Business
By David M. Frees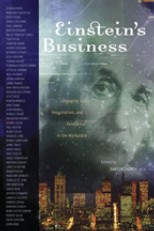 Einstein's Business is a primer for twenty-first century leadership. Fifty of the most innovative and brilliant authorities of our time show that business leaders can be activists, improving society and the environment without sacrificing income or growth. The old divides between profit and principles—and between individual good and the good of the organization—are seen for the fallacies they are, as organizations that ignite the creativity of teams and individuals thrive and prosper to a degree that the hidebound company of yesterday could not have imagined. And when well-led, empowered people get together, an engaged community emerges, leading to breakthrough thinking and new innovations that hold the promise of a better society and a healthier world.
In bite-sized chunks of five to ten pages, the chapters of this anthology give you the information, the examples, and—best of all—the inspiration to lead meaningful change in your organization. Einstein's Business guides you into reimagining your workplace as the place of your dreams—then gives you the tools to get there.
Get Your Copy
Persuasion 2 Profit
There Really Are Secrets of Persuasion and Influence That Can Help You To Change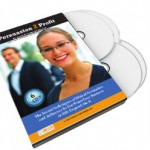 Your Business And Your Life From The Moment They're Revealed And You Start Using Them. If you haven't yet found the freedom, success, and profit that you've been looking for, then commit to changing everything by becoming both more persuasive, trusted, and more influential each and every day and in more and more areas of your life…almost effortlessly.
Why do you want to be more persuasive and in what areas of your life?
How would your life be different if you were more influential?
How would your marketing, sales, personal interactions be more effective and enjoyable?
Visit Persuasion2Profit.com to find out more
Probate, Trust, Estate or Elder Law Attorney Coaching System
Are You An Attorney Who Needs Better Balance In Your Practice and Your Life Without Sacrificing Higher Profits?
You can calm the chaos and build profitability.
Who is this for?
Attorneys who feel stress and pressure more often than satisfaction and pride in their practice.
Attorneys with an existing practice that needs better marketing and systems to bring in better clients who respect and value what you do
Attorneys who practice trust and estate planning,
Attorneys who represent trustees and executors
Attorneys who have or want to build an elder law practice as a new or higher margin profit center
Attorneys who feel that the practice of law – while successful – hasn't produced the results you expected given how hard you've been working
Who is this not for?
Attorneys or firms that don't have established client bases or cash flow that they can accelerate
Attorneys who want to just practice law and are closed to the idea of spending part of each day, week or month (it's up to you) in building profitability and a better balance
Attorneys that think that a web site is the beginning and end of marketing and that it will solve all of your problems – hint in many case the site exacerbates problems unless done right.
Want to know more? Call and get a consultation with famed marketing attorney Dave Frees to see if you're a match and if this program is for you. There is no obligation.
Not ready to start building a better and more balanced practice yet? Call anyway and Dave will give you a bonus just for taking the time to find out if this makes financial and personal sense for you.
Call – 610-933-8069.
Ask for Lisa or Tammy.
| | |
| --- | --- |
| | These are some of the books that are on the reading list for the seminars or which Seminar Participants have recommended. These books are offered for sale here through our affiliation with Amazon.com |
| | Products and Services Personally Recommended by David Frees. |
Book Store
Boost Your Creativity/Problem Solving
| | |
| --- | --- |
| | Aha!: 10 Ways to Free Your Creative Spirit & Find Great Ideas, Jordan E. Ayan, Paperback, $12.00 |
| | 101 Creative Problem Solving Techniques, James M. Higgins, Paperback, $14.36 |
| | Thinkertoys, Michael Michalko, Paperback, $14.36 |
| | What A Great Idea!: The Key Steps Creative People Take, Charles Thompson, Paperback, $11.20 |
| | Idea Power: Techniques & Resources to Unleash the Creativity in Your Organization, Arthur B. Vagundy, Hardcover, $17.46 |
Financial Mastery
The Five Rituals of Wealth: Proven Strategies for Turning the Little You Have Into More Than Enough, Tod Barnhart, Tony Robbins, $10.40.

The Warren Buffet Way; Investment Strategies of the World's Greatest Investor, Robert G. Hagstrom, Jr.,
Hardcover, $17.47

Beating the Street, Peter Lynch, John Rothchild, Paperback, $10.20
Presentation Skills
STI Newsletter; Breakthrough Thinking; David M. Frees, III; 1 Year Subscription $25.00
Amazon.com is pleased to have STI in the family of Amazon.com associates. We've agreed to ship books and provide customer service for orders we receive through special links on STI
Amazon.com associates list selected books in an editorial context that helps you choose the right books. We encourage you to visit STI often to see what new books they've selected for you.
Thank you for shopping with an Amazon.com associate.
Sincerely,
Jeff Bezos President Amazon.com Books
P.S. We guarantee you the same high level of customer service you would receive at Amazon.com. If you have a question about an order you've placed, please don't hesitate to contact us.

Call Today: 1-800-769-5454